Dr Rodney Teperman
MBBS (HONS), FRACP, FCSANZ, DDU
Consultant & Interventional Cardiologist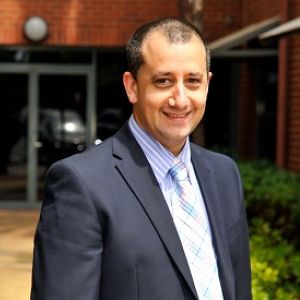 Dr. Rodney Teperman studied Medicine at Monash University, graduating in 1996 with first class honours and was awarded the Robert Powell Prize for Surgery.
In 1997 he commenced his internship at The Alfred Hospital, Victoria with physician training in 1998 and completed his Royal Australasian College of Physician examinations in 2000, passing on the first attempt. He was one of the youngest trainees to be asked to be a registrar in the prestigious transplant, cardiac and trauma intensive care units of The Alfred Hospital (where the sickest patients in the state are cared for).
In 2001, he was one of only two people accepted into the Advanced Cardiology Training Program at The Alfred Hospital. In that time he trained in all aspects of cardiology including the care of cardiac transplant patients and was one of only a few registrars invited to train at Frankston Hospital. This is where he formed his love for the Mornington Peninsula and recognised the need for further accessibility to cardiac care for patients in the area.
In 2003 Dr. Teperman completed Advanced Training in Echocardiography (cardiac ultrasound) at The Alfred Hospital, attaining the Diploma of Diagnostic Ultrasound (Cardiac) which recognizes excellence in the performance and interpretation of this modality. Dr. Teperman then travelled to London Ontario, Canada in 2003 to undertake an intensive Fellowship in Interventional Cardiology. While in Canada he performed over 1000 angioplasty and stenting procedures and was trained in Intravascular Ultrasound, Fractional Flow Reserve Measurement and Rotational Atherectomy. Dr. Teperman was one of the first cardiologists to perform procedures in a "hybrid theatre" where surgeons and cardiologists work together to achieve better outcomes for patients. Dr. Teperman received patient referrals from all areas of Southern Ontario, the most densely populated area of Canada. Upon completion of his Fellowship he was invited to further his career in Canada by a number of well-respected Cardiologists however his passion was to return to Australia.
Returning to Australia in 2005, Dr. Teperman commenced his appointment at Frankston Hospital where he is recognized as one of only a small group of cardiologists able to perform invasive procedures without back-up cardiac surgical services. Maintaining his public appointment at Frankston Hospital, Dr. Teperman also began his private consulting practice and hospital appointment at Peninsula Private Hospital upon his return to Australia.
Dr. Teperman is currently the Chair of Cardiac Services and heads the Medical Advisory Committee of the Peninsula Private Hospital with Cardiologist and Physician appointments at the following Hospitals;
Linacre Private Hospital, Hampton
Peninsula Private Hospital, Frankston
Peninsula Health (Frankston Public Hospital), Frankston
Beleura Private Hospital, Mornington
The Bays Private Hospital, Mornington
Dr. Teperman is also involved in VCOR (The Victorian Cardiac Clinical Network in conjunction with Monash University and participating public and private Victorian hospitals, conducting a state-wide, population-based clinical quality registry).
Dr. Teperman regularly attends educational meetings and seminars to ensure his knowledge of cutting-edge technologies is kept up to date. He has completed further training in Cardiac CT and Structural Cardiology (inserting devices into the heart) and has been at the forefront of bringing new technology to Peninsula Private Hospital, originally part of the committee that set up cardiac surgery and intensive care, and more recently performing Reveal Device Insertions and Direct Current Reversions (DCR), used to bring patients back in Sinus Rhythm, and Renal Denervation to assist in controlling high blood pressure.
Dr. Teperman was heavily involved in assisting the hospital to establish the first private emergency department on the Mornington Peninsula. Additionally, he was at the forefront of designing the "hybrid theatre" at Peninsula Private Hospital which will give patients access to new technologies including TAVI (heart valve replacement via the groin).
Dr. Teperman believes in giving back to the community that has helped him so is committed to educating junior doctors, medical students and other health professionals on a regular basis.