Dr Sam Mirzaee
MD MPH PhD FRACP
Consultant & Pacing Cardiologist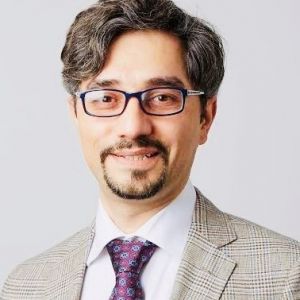 Contact Dr Sam Mirzaee
FOR ALL APPOINTMENTS
Phone: (03) 9789 6011
Fax: (03) 9789 8720
Email: admin@nepeanspecialistgroup.com.au
Online: www.nepeancardiology.com.au
Dr Sam Mirzaee brings an expertise in cardiac rhythm management, pacing and a special interest in lipid disorders. He boasts an impressive record both as a practicing cardiologist and accomplished academic having completed over 40 manuscript and abstract publications and more recently, his PhD at Monash University.
Sam's softly spoken, gentle approach very quickly puts his patients at ease. He has a wide knowledge base on which to practice, and this is evident in the attention to detail and treatment offered in the most complex of cases. He has expertly identified and managed complex rhythms following loop recorder insertion and has been performing cardiac implantable electronic devices. Sam's special interest and field of expertise lies in the area of cardiac arrhythmias, pacing, loop recorders, cardiometabolic disease, heart failure management, general cardiology and cardiac investigations (stress echoes, echoes, ECG stress testing, multi slice cardiac CT, ambulatory BP and Holter monitoring).
Outside of work, Sam enjoys hiking, bush walking and exploring the diversity and beauty of regional Victoria.
Keep Reading
AREAS OF SPECIAL INTEREST
Cardiac Rhythm Management
Cardiac Sarcoidosis and Inflammatory Cardiomyopathies
Complex Lipid Disorders
General Cardiology