Mr Dominic Hannan
MBBS FRACS FAOrthA
Orthopaedic Surgeon – Hip & Knee Specialist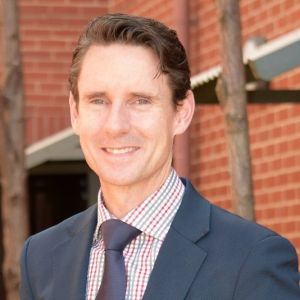 Contact Mr Dominic Hannan
FOR ALL APPOINTMENTS
Phone: 03 9789 8155
Fax: 03 9789 8166
Mr Dominic Hannan is an Orthopaedic Surgeon specialising in surgery of the hip and knee, offering a wide range of evidence based surgical procedures at Peninsula Private Hospital, Linacre Private Hospital and Sandringham Public Hospital.
Mr Hannan is fellowship trained in lower limb arthroplasty and sports orthopaedic surgery, and is a graduate of the Monash University Medical School and the Australian Orthopaedic Association training program. While his specialist areas are hips and knees, Mr Hannan also looks after patients with fractures and soft tissue injuries of the upper and lower limbs.
TAC and Workcover patients are welcomed for consultations and surgery.
Hip replacement

Revision hip replacement

Soft tissue procedures of the hip

Knee replacement - computer navigated

Knee arthroscopy

Ligament reconstruction of the knee

Knee osteotomy – computer navigated

Sports injury management

Revision knee replacement