Dr Yasir Khan
MBBS, FRACP
General Physician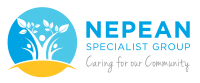 Contact Dr Yasir Khan
FOR ALL APPOINTMENTS
Phone: 03 9773 2752
Fax: 03 9776 0223
Dr Yasir Khan is a consultant physician in general medicine with training in gastroenterology and peri-operative medicine. He completed his MBBS in 2006 in Pakistan and moved to Australia in 2007.
Dr Khan undertook his basic physician training in Royal North Shore Hospital, Sydney and advanced physician training in Wollongong Hospital and Frankston Hospital, rotating through multiple specialties with a focus on general medicine, gastroenterology and peri-operative medicine.
Dr Khan is now settled on the Mornington Peninsula and is focused on building bonds with the community, local general practitioners and sub specialists.
Dr Khan is pleased to consult with both private and public patients from his rooms and looks forward to caring for patients in Peninsula, Beleura and The Bays Private Hospitals.